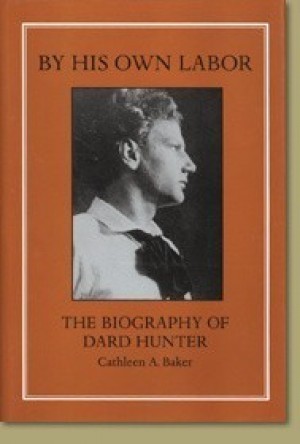 Click for larger image
By His Own Labor: The Biography of Dard Hunter
By Cathleen A. Baker. This is the first comprehensive work about all facets of the Dard Hunter life to be offered in a trade edition. 360 pages with 76 pages of color and black and white illustrations, published by Oak Knoll Books. Hardcover.
SKU Number: BHOL
---
PLEASE NOTE: Shipping Weights as shown here, especially for multiple items, are estimates. Your actual shipping charges may be less, and will be charged to your card only after exact weight and final shipping charges are determined at the time of shipping.
---



Contents Copyright © 2002-2011 by Dard Hunter Studios and Dard Hunter III. All Rights Reserved.
Please report any problems to webmaster@dardhunter.com.